IRIScan Desk 5
Document camera scanner
IRIScan Desk 5, the USB-powered document camera, scans your books, your documents (contracts, passports, drawings, deeds, etc.) and captures everything on video.
Discover a fresh, new approach to scanning with the most efficient performance ever seen !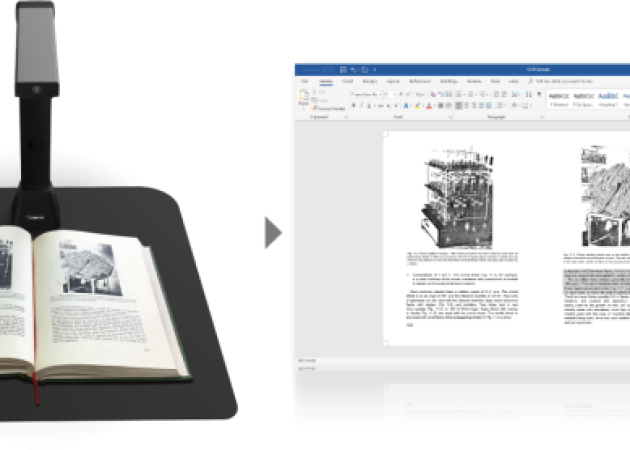 Wide choice of export formats and automatic document cropping
The IRIScan™ Desk incorporates OCR (Optical Character Recognition). This allows the document camera to recognise more than 130 languages (including Arabic, Chinese, and Hebrew). Thanks to OCR, preserve the layout of your document whilst making it editable. Take advantage of a wide choice of export formats: JPG, PDF, TXT, JPG+XLS, JPG+TXT. In addition, the IRIScan™ Desk detects when multiple documents are placed under its camera: their edges are detected very accurately. These documents are then cropped and saved as separate files or not, for impressive scanning efficiency.
Smart image processing for nearly perfect results
Stop damaging your bound documents: IRIScan™ Desk restores a flat appearance to each page of the book (image flattening capability). This document camera enhances your documents by giving you the following functions, amongst others: automatic edge detection, automatic cropping, image correction, deletion of fingers, automatic movement detection, etc. Stop waiting for a flatbed scanner to boot up, and don't waste any more time carefully positioning your papers or books to scan them. Place them however you like under the IRIScan™ Desk – it will create perfectly straight, flat and legible files from them, at any time, in a split second!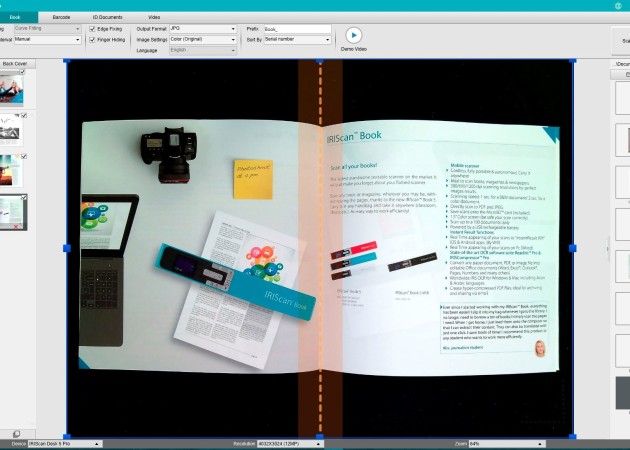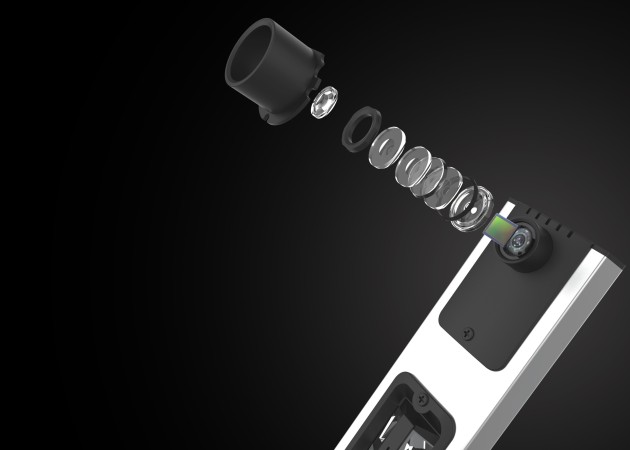 Innovative multi-camera video recording mode
In addition to scanning, this document camera incorporates innovative functionality: simultaneous multi-camera video recording. IRIScan™ Desk lets you simultaneously record the image from your scanner and the image from your webcam, as well as the sound. Everything is recorded in the same video on a single screen. This is useful for a variety of purposes: e-learning, correspondence courses, video tutorials… Export your video to the format of your choice (.AVI, .MP4, .FLV, .WMV) and share it easily. When you choose the IRIScan™ Desk, you are getting a versatile scanner whose capabilities are as varied as your needs!